Latest Posts:
Important Dates
Prize Giving and Closing Day: Saturday 15 December 2018
Madrasah Reopens for Enrolments: Sunday 6 January 2019
Madrasah Reopens for Classes: Monday 7 January 2019
---
November-December Newsletter
Thursday 10th November, 2018
Dear Parents/Caregivers, Assalaamu alaikum…
---
Arabic Language Course Activities
---
Arabic Language Course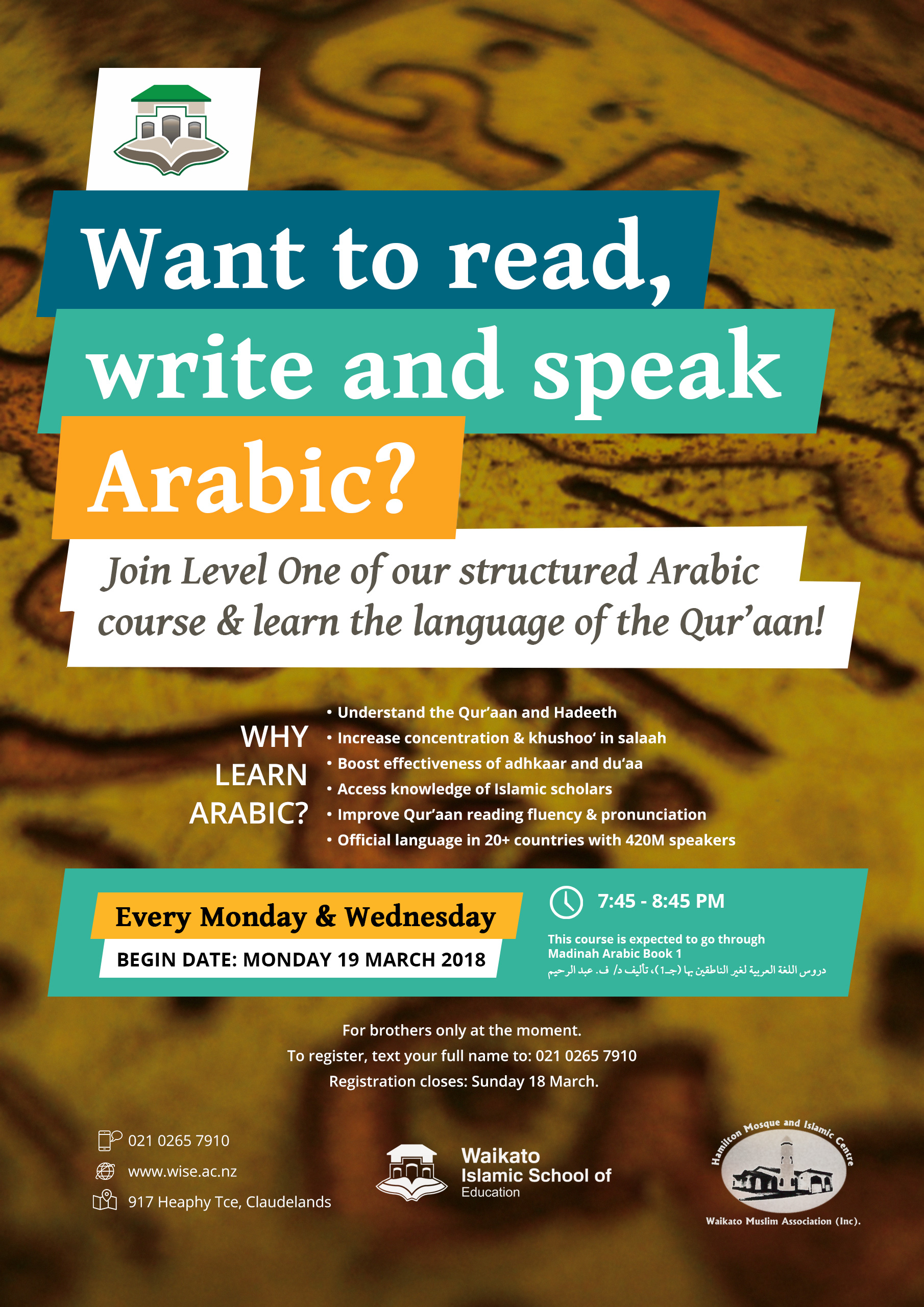 ---
Masjid Open Day Surveys
Please see the poster for more details.

---

Ramadaan Qur'aan Competition

Ramadaan is a unique time for us and our children to get closer to the Qur'aan and learn more about it. However, for many of our children days and nights of Ramadaan might be like other days and nights of the year unless we make any extra efforts. They can hardly feel the spirit of Ramadaan as they are busy as usual in school and homework.To make this Ramadaan significant for our children, we are making a special effort to organize a Qur'aan competition for all children and youth in Hamilton. Take this opportunity to memorize or practice the Qur'aan with your children and to motivate them to participate in the competition.

Date: Sunday 3 June, 2018
Time: 10:00 am to 2:00 pm
Venue: Hamilton Mosque

The contest will be in four categories and there is up to $500 worth of prizes to be given away! Please see the poster for more details and text your name, age and category to 021 0265 7910 to register.

---

Follow Us!